It's July 2022 - Let's Celebrate!
July 01, 2022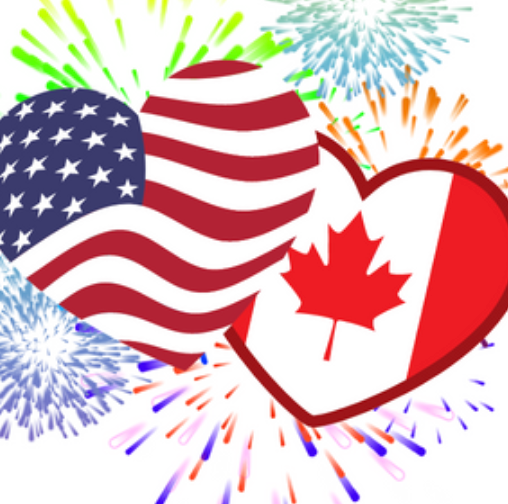 We declare this month
INDEPENDENCE MONTH
!
Why should we limit our celebrations to only a day or long weekend? It's time to break out the sparklers and pool floaties and fire up the grill to celebrate with family and friends in epic fashion!
After 2 years of lockdown, this July 1st (Canada Day) and July 4th (Independence Day), we want you to celebrate and fly those flags EXTRA HIGH!
Before you do so, here are some Independence Day Tips to staying safe and celebrating in style!
Swim Safety
Swim with a buddy

Apply sunscreen hourly

Keep a fresh water bottle nearby

Pay attention to the weather

Get out of the heat when you're out of the water
BBQ Safety Tips (Don't become a neighborhood statistic!)
Keep the grill 10 ft away from any structure.

Clean your grill regularly.

Check for gas leaks periodically.

Some forms of alcohol are flammable.

Bug spray is HIGHLY FLAMMABLE. Spray with caution!
Do not grill indoors (even if it is raining).
Firework Safety
Confirm that fireworks are legal in your area before using them.

Do not allow children to ignite fireworks.

Do not try to re-light or pick up a firework that might not have fully ignited.

Keep a bucket of water on-hand at all times.

Do not store fireworks in your pocket.
Enjoy your time with family and friends this Independence Month!
Stay safe and stay hydrated!

Article Sources
https://www.redcross.org/about-us/news-and-events/news/summer-safety-tips.html
https://www.poehealth.org/summer-safety/
https://abcnews.go.com/Business/ten-tips-safe-summer-barbecues-learn-dos-donts/story?id=13918382
Want to Learn More?
5 Skills to Save Your Life in Water
https://www.niagarafallstourism.com/blog/why-do-canadians-celebrate-our-july-4th-independence-day-on-july-1st/
https://www.seattletimes.com/entertainment/events/canada-day-vs-fourth-of-july-how-do-these-national-holidays-compare/
Other Resources
For Kids